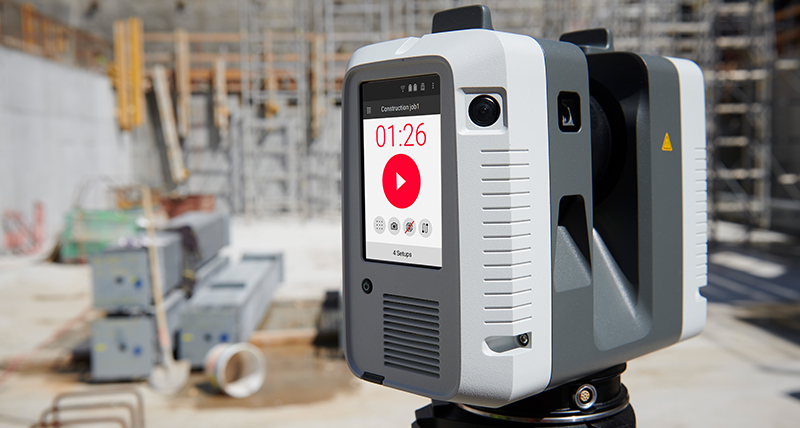 The Leica RTC360
The Leica RTC360 3D reality capture solution empowers users to document and capture their environments in 3D, improving efficiency and productivity in the field and in the office through fast, simple-to-use, accurate, and portable hardware and software. At Hive Virtual Plant, We utilize technology like this to deliver high-quality 3D laser scanning and point cloud data management for plants and factories across Ontario and Canada. We work closely with Leica Geosystems to provide this state-of-the-art technology to plant operators so that they can see real-time data for plant operation applications. Additionally at Hive Virtual Plant, we make it our mission to provide the public with interesting and informative content about the industry. That is why in this blog, we share some information about a very important piece of technology that is used for 3D laser scanning, the Leica RTC360. 
Click here to learn more about our services at Hive Virtual Plant. 
The Leica RTC360 is perfect for plant operators to manage project complexities 
The RTC360 3D laser scanner is the solution for professionals to manage project complexities with accurate and reliable 3D representations and discover the possibilities of any site:
Highly portable, highly automated, intuitive and designed for maximum productivity, the RTC360 solution efficiently combines the RTC360 a high-performance 3D laser scanner, Leica Cyclone FIELD 360 mobile-device app for edge computing for automatically registering scans in real-time, and Leica Cyclone REGISTER 360 office software to integrate your 3D model seamlessly into your workflow.

Capture scans, including enriching High-Dynamic Range (HDR) imagery, in less than two minutes.

Automatically record your moves from station to station to pre-register your scans in the field without manual intervention.

Augment your data capture with information tags illustrating the opportunities for better planning, reflect site reality, and boost your teams' situational awareness.
The Leica RTC360 provides fast results 
The new Leica RTC360 laser scanner makes 3D reality capture faster than ever before. With a measuring rate of up to 2 million points per second and advanced HDR imaging system, the creation of coloured 3D point clouds can be completed in under two minutes. Plus, automated targetless field registration (based on VIS technology) and the seamless, automated transfer of data from site to office reduce time spent in the field and further maximize productivity.
The Leica RTC360 provides precise results
Low noise data allows for better images, resulting in crisp, high-quality scans that are rich in detail and ready for use in a range of applications. Combined with Cyclone FIELD 360 software for automated registration in the field, the Leica RTC360 scanner offers outstanding precision that can be checked on-site.
At Hive Virtual Plant, we utilize equipment like the Leica RTC360, to provide high-quality 3D laser scanning for plants of all kinds across Ontario and Canada. We understand that the 3D laser scanning industry can be difficult to navigate as a plant operator, which is why we take great pride in our blog content on our Hive VP website. For more information about the services that we provide at Hive Virtual Plant and how they can benefit your business, we encourage you to continue browsing through our website. 
Click here to find our contact information or to speak with a representative.