Precision + Knowledge = Results

PRECISE 3D CAPTURE UTILIZING ADVANCED LASER TECHNOLOGY

RELEVANT, ACTIONABLE
REAL-TIME DATA

INSTANT GLOBAL ACCESS 24-7 VIA MyHive™ CLIENT-ONLY PORTAL
Beyond solving our clients' problems we have one simple objective – to become their most trusted partner. The underpinning of our drive for precision is a determination to be the ongoing, go-to 3D laser scanning and asset management team for everyone who trusts us to take on their challenges. That too is why we: use the best available 3D scanning equipment and software on the market; optimize process and keep costs under control; and, always deliver results in the shortest time available.
Clearly, equipment only goes so far. It's the knowledge of industrial plants that makes the scanning sing. We know the inner workings of plants and their design and modelling. So, we know how to prioritize what to capture – the critical data that will allow you to efficiently capture the information that allows you to get in and get out with exactly what you need to do your job.
Put away the clipboards and measuring tapes. Take down the scaffolding and shut down the man-lifts. Your accurate, as-built point cloud datasets promise near-zero rework and a plant in full production faster than ever.
It's a new reality including increased productivity, dramatically reduced down time and assurance that what needs to come out will come out and what needs to go in will fit.
And, once we have captured all of your plant data, you will enjoy instant access to actionable information 24-7 in a password, client-only Hive cloud.
Hive Virtual Plant's 'Scan Alliance' partners us with global experts. This alliance means we can very quickly capture data and start the as-built process. Our experience is indeed global and we currently have digital assets under management in Canada, Europe, Australia and the U.S.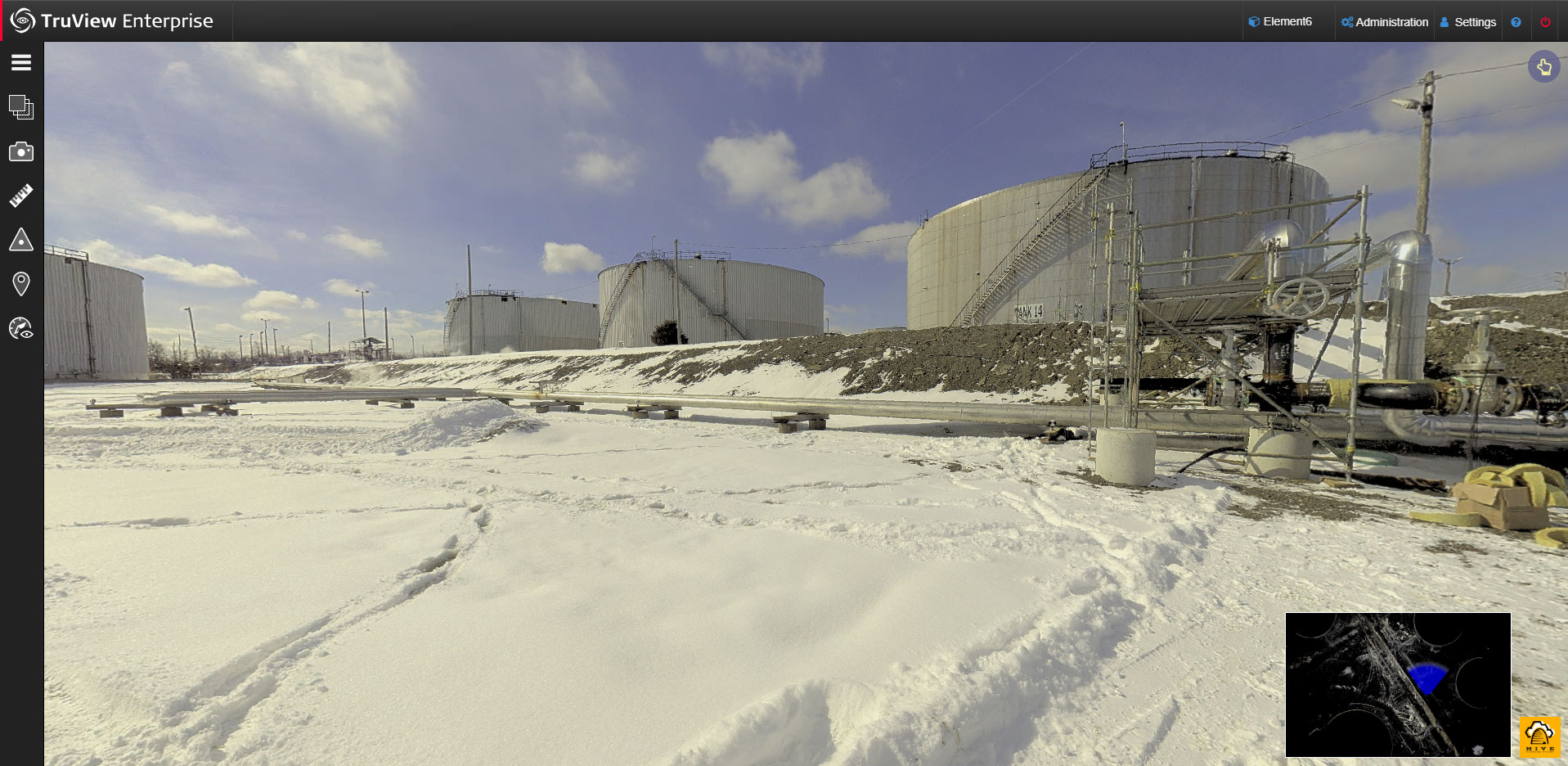 Our high-performance dedicated laser scanners provide industry-leading millimetre accuracy for the highest level of confidence, while our innovative integrated scanners provide the utmost versatility. Add this to powerful software, experienced support and efficient workflows, and you have a complete solution that increases safety, facilitates quick project turnarounds, saves money and substantially reduces the likelihood of errors.*
*Source: Leica Geosystems
If you're interested in precision, accuracy and access we should talk.
It would be our pleasure to learn more about your requirements and how we might assist.