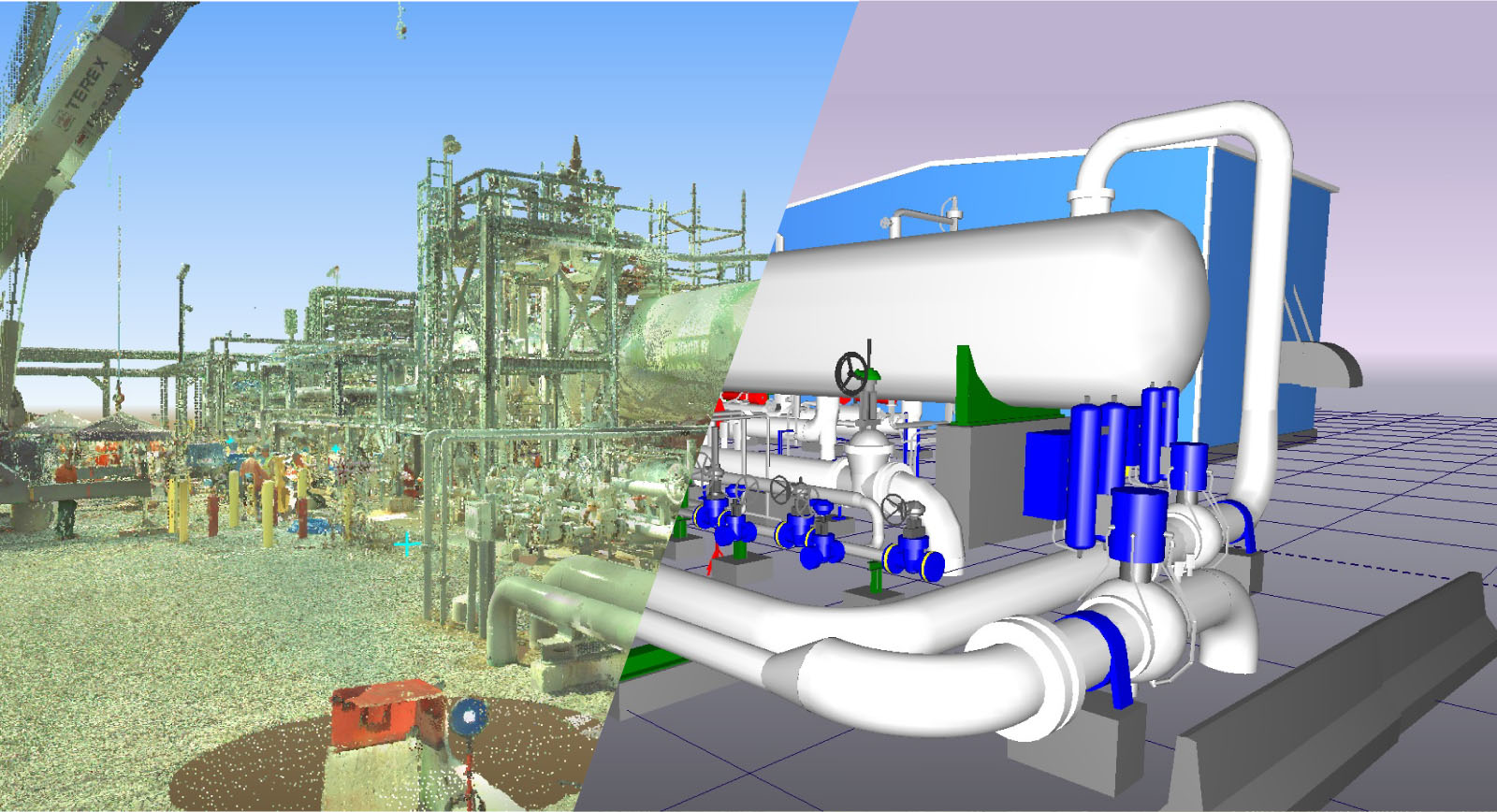 Pipeline inspection with 3D laser scanning
Aging piping infrastructure continues to be a longstanding issue for many public and private organizations. Every year, companies with buried piping assets are required to make crucial decisions regarding maintenance, rehabilitation, and replacement. If you are looking for information about what technology can be used for pipeline inspection on your jobsite, then 3D laser scanning technology can surely help. At Hive Virtual Plant, we are experts when it comes to 3D laser scanning technology and applications for that technology. In this article, we share some information about pipeline inspection with 3D laser scanning technology.  
Click here to learn more about our services at Hive Virtual Plant.
3D laser scanning technology limits the guesswork 
With common strategies for pipeline inspection involving the use of CCTV cameras, this method has a lot of room for error and guesswork. While CCTV and manual inspections provide visual feedback of the pipe's interior, the results are open to interpretation. Additionally, both methods are unable to provide definitive and quantitative measurements pertaining to deterioration and deformations. 3D laser scanning eliminates the guesswork and provides more accurate and high-end data results. 
3D laser scanning technology provides measurable results
3D laser scanning provides measurable results, which can be translated into precise, usable data. This allows inspectors to define pipeline defects by quantifiable parameters. This way, piping companies can better determine life expectancies as well as the appropriate repair or rehabilitation method.
3D laser scanning makes it possible to scan in hazardous areas 
3D laser scanning technology makes it possible to inspect pipelines in potentially hazardous areas. For example, oil and gas pipelines, which can contain residual toxic chemicals, can be thoroughly inspected via highly detailed 3D imagery without having personnel enter the structure.
To learn more about how 3D laser scanning technology can be used for pipeline inspections, we encourage you to get in touch with our team at Hive Virtual Plant today. Click here to find our contact information or speak with a representative.