What equipment is needed for 3D laser scanning 
Laser scanning uses controlled deflection of steered laser beams to measure the distance between objects. These rapidly captured measurements are used to construct digital three- dimensional (3D) models of objects such as buildings, landscapes, and other environments. Surveying allows you to determine, with pinpoint accuracy, the coordinates and terrestrial position of objects. 3D laser scanning and surveying projects require specific expertise and knowledge of state-of-the-art equipment as well as dimensional control and land surveying practices. High definition 3D digital-capture techniques help mitigate risks by capturing complete as-built field construction data without causing disruption to operations. 3D laser scanning can provide many benefits to a manufacturing plant business, but what exactly is required to complete the process? In this blog by Hive Virtual Plant, we talk about some of the equipment needed for the 3D laser scanning process to work. 
The hardware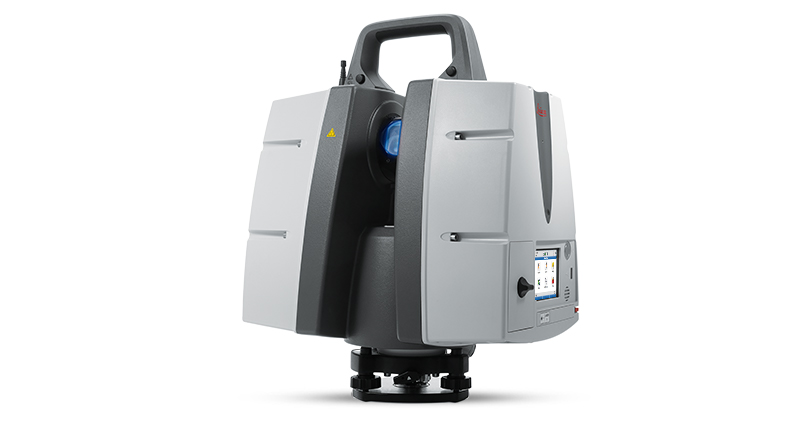 Leica ScanStation P30 High Definition Surveying (HDS) Scanner:
Leica ScanStation P-Series 3D laser scanners are your perfect partner when capturing 3D geometry of civil infrastructure, creating an as-built representation of a large industry complex, reconstructing a crime scene, or generating 3D data for integration into Building Information Modelling (BIM). Leica ScanStation P30/P40 delivers the highest quality 3D data and High- Dynamic Range (HDR) imaging at an extremely fast scan rate of 1 million points per second at ranges of up to 270m. Unsurpassed range and angular accuracy paired with low range noise and survey-grade dual-axis compensation form the foundation for highly detailed 3D color point clouds mapped in realistic clarity.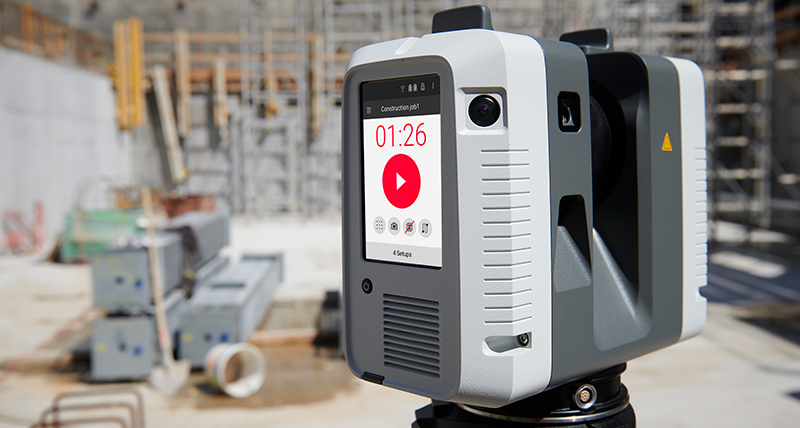 Leica RTC360:
The Leica RTC360 3D reality capture solution empowers users to document and capture their environments in 3D, improving efficiency and productivity in the field and in the office through fast, simple-to-use, accurate, and portable hardware and software. The RTC360 3D laser scanner is the solution for professionals to manage project complexities with accurate and reliable 3D representations and discover the possibilities of any site. 
Leica BLK360:
The BLK360 is a compact imaging laser scanner that uses a 360° laser distance meter and high definition panoramic imaging to create a 3D point cloud of the space around it. LiDAR technology that captures 360,000 points per second. Three spherical, panoramic HDR cameras with a thermal imaging camera. Delivers 3D point clouds with millimeter accuracy. 
The software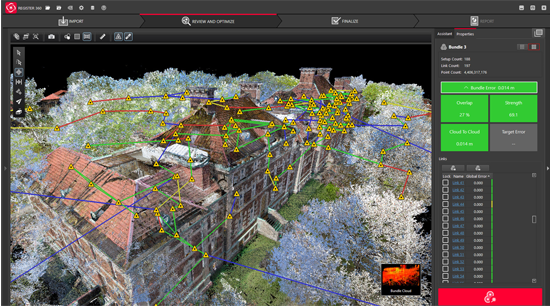 Leica Software:
Leica Cyclone is the market-leading point cloud processing software. It is a family of software modules that provides the widest set of work process options for 3D laser scanning projects in engineering, surveying, construction, and related applications. 
For organizations that need to add point cloud data to their process, Leica Cyclone is the only solution that can create all of the deliverables you need. Unlike other scanning providers, our product efficiently delivers on the entire set of project requirements; which ensures your organization's profitability. 
The Cyclone family of products is a key part of the complete solution. The various Cyclone modules take users from start to finish for every type of point cloud project. 
3D laser scanning technology can provide your business with high-quality purposeful imagery for various plant applications. We encourage you to check out our Hive Virtual Plant website if you are looking for more information about what equipment is needed for 3D laser scanning. Click here to find our contact information at Hive Virtual Plant.