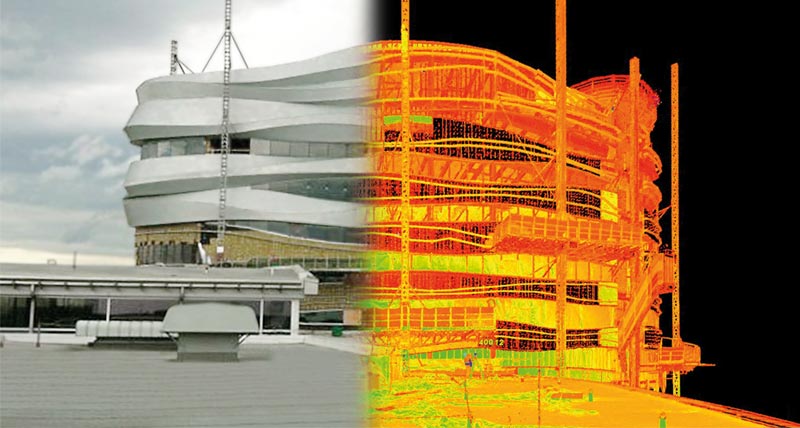 Benefits of 3D Reality Capturing with Leica Geosystems 
From democratization and information access to communication and how we visualize the world around us, rapid changes in technology and computing power impact almost every aspect of our lives. As technology becomes smaller, more affordable, and more automated, 3D reality capture is becoming more accessible to a wide range of applications and everyday users, not just specialists. There are many benefits of 3D Reality Capture for plant applications, and at Hive Virtual Plant, we have the technology and the expertise to provide 3D scanning. In this blog, we take a look at some of the benefits of 3D Reality Capturing.
3D Reality Capturing allows you to replicate the physical world 
3D reality capture enables you to replicate the physical world and turn it into a virtual environment, using software to derive valuable and useful information, such as in building construction, where users can monitor the progress of a project, and quickly compare as-built to design-intent models, ensuring quality control and highlighting any issues. 3D reality capture provides a rich documentation data set so that users can always go back to the site in a digital environment and check as-built documentation. 
3D Reality Capturing can digitize business processes 
3D reality capture systems, like mobile mapping sensor platforms, terrestrial laser scanners, or UAVs are used in a wide array of industries, such as heavy construction, building construction, surveying, and geospatial projects. Amongst other things, mobile mapping systems are used for road construction and infrastructure projects. In mining, for example, UAVs are increasingly being used to, among other applications, capture the status of an open-pit mine. Surveyors have adopted 3D reality capture as an additional method in their toolbox. Whenever there is complex geometry to be captured, such as a plant, there is no way to do this with traditional measuring tools. 
3D Reality Capturing improves workflow and operations 
Efficiency and productivity are the main drivers enhancing collaborative workflows. People working on complex projects benefit from one single 3D model that can be visualized to make decisions from remote places, bringing work functions closer together to improve workflows. 
3D Reality Capturing is leading the way into the future 
There are two trends driven by two different user groups. The first trend is driven by a large group of specialists who want to get the most out of their equipment, looking for the highest productivity in even the most challenging conditions. For these specialists, Leica Geosystems will continue to provide high-end equipment and software that gives the flexibility and performance they need. A good example of this is Leica Geosystems' high-end terrestrial laser scanners and the various mobile mapping systems. 
On the other side, there is what has been called 'the democratization of the point cloud'. Opening new applications, the BLK360, Pegasus: Backpack, and Leica Aibot are great examples of this. This group of users is looking for simplicity in the workflow. Again, Leica Geosystems is using high-end complex technology, hiding the complexity to the user, to make things easier and more automated, providing simplified solutions. 
Hive Virtual Plant utilizes industry-leading 3D Reality Capturing technology by Leica Geosystems. If you would like more information about this technology and how it can be used for plant applications, we encourage you to continue browsing through our website. Click here to find our contact information at Hive Virtual Plant.