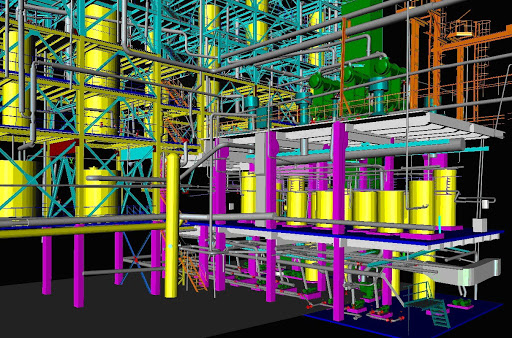 3D laser scanning for pipelines 
There are many applications for 3D laser scanning technology. If you are in the process of conducting research about 3D laser scanning and how it can be used, then you have come to the right place at Hive Virtual Plant. At Hive VP, we are experts when it comes to 3D laser scanning technology and applications. During your research about this technology, you have probably become aware of some of the applications for it. However, did you know that 3D laser scanning can be used for pipelines? In this article, we share some information about this. 
Click here to learn more about our services at Hive Virtual Plant. 
Perfect for site layouts 
Advanced 3D Scanners today can be accurate to within 1 mm from well over 100 meters away and in doing so they provide engineers with a level of precision that simply cannot be achieved through traditional data acquisition methods. This capability is particularly beneficial when it comes to generating site layouts, 3D Models, and/or plans for areas where infrastructure already exists and where it doesn't.
Limits the number of workers that need to be on site 
3D laser scanning makes it possible to reduce the number of workers that need to be on the job site. This can not only substantially reduce costs, but also increase the safety of everyone. 
Provides accurate data for the job 
Other benefits of using 3D laser scanning technology include being able to perform "clash detection" between new designs and existing conditions and being able to accurately identify piping tie-in points and clearances. Monitoring structural deflections and obtaining highly accurate data to support engineering teams also makes it ideal for grassroots, retro-fit, and as-built design projects.
To learn more about 3D laser scanning for pipelines, or other applications, we encourage you to get in touch with a member of our Hive Virtual Plant team.  
Click here to find our contact information or speak with a representative.