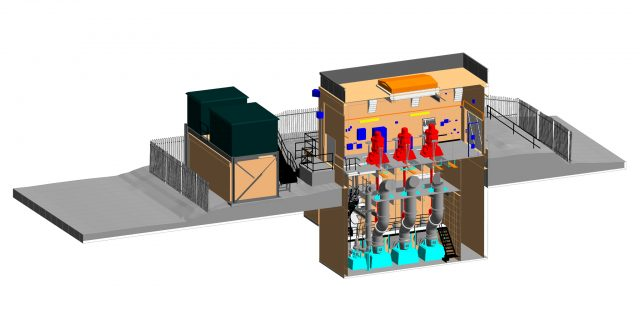 Facts about 3D laser scanning
When you are doing research about 3D laser scanning technology, it is always important to make sure you are finding accurate facts. There is a lot to unpack when it comes to learning about 3D laser scanning technology. At Hive Virtual Plant, we make it our mission to provide as much information as possible about 3D laser scanning technology. If you have a project that can benefit from this technology, then we want to work with you! In this article, we share some information about a few facts about 3D laser scanning. 
Click here to learn more about our services and products at Hive Virtual Plant.  
The weather needs to be optimal 
When scanning outdoors, precipitation is the most significant factor to consider. In fact, certain devices can be damaged by water, which means a survey should not be performed when it is raining or snowing. The laser would also capture the water droplets and snowflakes, leading to poor quality point clouds that are hard to use.  
3D laser scanning technology provided high-definition images 
The imagery that you bring in with a 3D laser scan is very high-definition and detailed. You will be able to see very clearly the areas that you are addressing with the laser scan. 
Laser scanning can be used for education 
One of the most interesting uses for 3D printing is for education. If you are presenting a project to a group of people that need to understand the purpose, 3D laser scanning can be used to compile high-definition imagery to present. You can also use 3D laser scanning to provide real-time data while you are on the job site. This data can then be presented to site managers and foremen. 
There is plenty to learn when it comes to 3D laser scanning. At Hive Virtual Plant, we are always willing to assist our clients with learning about 3D laser scanning technology. We encourage you to get in touch with our team at Hive VP today! 
Click here to find our contact information or speak with a representative.