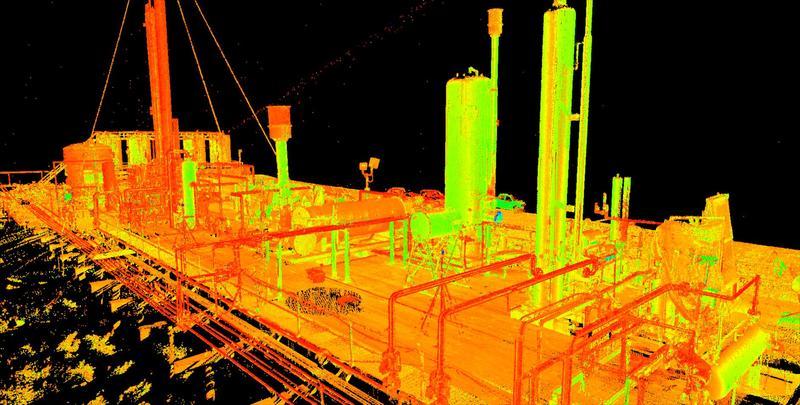 What is High Definition Surveying?
Every decade or so a new technology comes along that enhances a surveyor's work. The 1980s saw the emergence of the reflectorless total station and the '90s introduced the eventual proliferation of the global positioning system. Later still, the implementation of aerial Light Detection and Ranging technology, satellite imaging, and even photogrammetry offered surveyors technological advantages. And now, in the first decade of the new millennium, Leica Geosystems has introduced HDS, or High-Definition Surveying, a concept that promises to bring significant improvement in speed, accuracy, detail, and cost to the surveying industry. At Hive Virtual Plant, we work closely with state-of-the-art 3D laser scanning technology by Leica Geosystems. In this blog, we share some information about High Definition Surveying. 
Click here to learn more about our services at Hive Virtual Plant. 
What is High Definition Surveying?
The term HDS represents more than terrestrial laser scanning alone, as scanning is only one component of the HDS concept. HDS embodies everything involved in the process of capturing data, from software to workflow to training to output-it describes an entire process, not just a tool. The process includes data capture and data utilization. The biggest changes HDS promises to bring to the industry are threefold: the high speed of data collection increased safety to users, and most importantly, the high level of detail. In regard to safety, HDS systems survey remotely, which allows hard-to-reach or dangerous terrains to be captured safely and with a minimum of interruption. High-Definition Surveying benefits both surveyor and engineer, and promises to establish faster, safer and higher quality data capture as a new industry standard in data capturing.
High Definition Surveying Instruments 
The first of its breed and the first to be developed specifically for surveyors, the pulse-based HDS 3000 laser system includes such standard features as an instrument set up over a known point, instrument orientation, and optical leveling. Scans can be quickly and easily geo-referenced and set up to known coordinate systems. The physical appearance of the HDS 3000 sets itself apart from any other instrument in the surveying market as well. Its rugged housing looks and feels like a total station, albeit a total station on steroids. The scanner features a full 360 x 270-degree field of view, which can create a dome point cloud with an effective circumference of 200 meters. 
The Software
As software is a major component to the success or failure of any workflow, so too is the software of the HDS concept. The previous success of Cyclone software for the progressive surveyor is now enhanced and tailored for HDS in a version 5, offering its users more features designed specifically for the surveyor, like support for station and alignment rotation; onscreen measure and display; and export into many popular surveying and land development formats. Cyclone's unique "Virtual Surveyor" has also been updated, now providing cut/fill volume calculations and cut/fill deviation controls. It can also sample TIN surfaces to grids.
To find more information about High Definition Surveying, we encourage you to visit the Leica Geosystems website. Additionally, if you are looking for more information about 3D laser scan technology, continue browsing through our Hive Virtual Plant website. 
Click here to find our contact information or to speak with a representative.