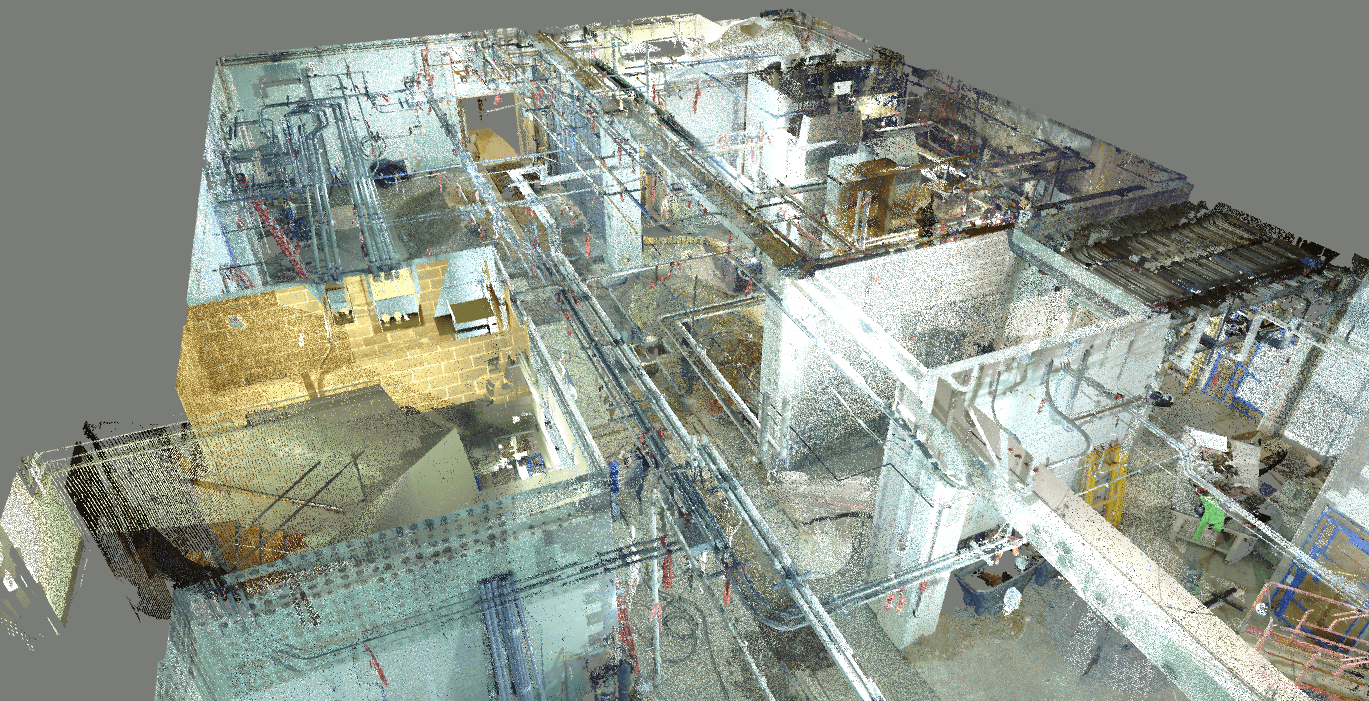 Scanning For Architectural Design
3D laser scanning aids the process of architectural design from site documentation, to monitoring construction progress, creating design models, and verifying as-built accuracy. Hive Virtual Plant 3D laser scanning quickly and accurately provides comprehensive as-built documentation of a building or site unmatched by other technologies. With the help of our dedicated partners at Leica Geosystems, Hive VP is able to deploy 3D laser scanning technology to the job site to provide real-time 3D images of your plant or factory. 3D laser scanning is a great way to get detailed real-time information about areas of your plant or factory that you can't easily access. If you are looking for 3D laser scanning for architectural design, then you have come to the right place.
Architectural applications for 3D laser scanning
3D Laser Scanning has immense potential for aiding the process of architectural design from the early stages of site documentation and conceptualization to monitoring construction progress and verifying as-built accuracy. Aside from the obvious benefits of quickly and accurately creating detailed as-built drawing records of a site, the data acquired through the process of laser scanning has a continued value throughout the basic services required for an architectural services contract.
Schematic Design
For projects requiring a remodel or addition to an existing space, the point cloud data acquired in the scanning process provides various environments to develop, refine, and effectively communicate emerging design ideas. Use Laser Scanning to aid in creating anything from an initial massing study to a refined rendering of the site. 3D laser scanning provides the data needed to create a polished and precise deliverable, such as:
Site Plans

Floor plans

Sections

Elevations

3D renderings
Construction Phase
Laser Scanning, as an unobtrusive measurement method, allows one to monitor construction progress and verify the accuracy of work. Whether employing it as an instrument of quality control, verifying contract fulfillment, or identifying and resolving clashes between plan and reality, laser scanning provides comprehensive documentation of the site unmatched by other technologies. Existing reference points from the original scanning and registration process allow for seamless integration and immediate clash detection.
If you are planning a structural renovation of your plant or factory in Ontario or the GTA and you are looking for a way to measure hard to reach areas, then 3D laser scanning by Hive Virtual Plant can benefit you. Continue browsing through our website for more information about our services at Hive VP.
Click here to find our contact information or to speak with a Hive VP representative.  
Click here to get more information about our services at Hive Virtual Plant.