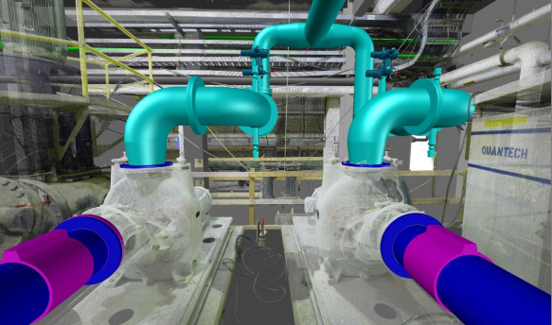 What Is 3D Laser Scanning?
The industry is adopting new technologies at an accelerating pace. 3D laser scanning is one of those technologies, providing immeasurable value to any project. 3D laser scanning provides as-built documentation of the physical environment. Having accurate data helps plan for projects without the expense and worry of unknown interference and conflicts.
How Does It Work?
A 3D laser scanner captures hundreds of millions of three-dimensional data points, providing factual information about assets. Laser scan data is registered into a point cloud that a client can use from their own computer without having to send people back out to the field. Deliverables, such as 2D drawing and 3D models, can be customized for any project.
Why should you invest in 3D laser scanning technology for your plant?
Aside from participating in the use of cutting-edge technology, there are many other reasons why you should consider investing in 3D laser scanning technology from Hive Virtual Plant. These include:
Speed:
A single laser scanner can capture up to 2 million 3D data points per second, providing incredibly accurate and rich detail of every aspect of your project.
Accuracy:
Individual measurements acquired by tape measures or hand-held devices are subject to errors. Laser scanning is the most accurate form of measurement available, delivering accuracy of a few millimeters or less.
Reduce costs and change orders:
Incorporating a laser scan into the design of your project assures accurate and complete information, avoiding the cost of equipment rental, manual measurement, clashes, change orders, not to mention project delays and headaches.
Answers unanticipated questions:
How many times have you left the job site only to discover you need a few more measurements? A 3D laser scan will capture extra data, eliminating the need to return to the project to answer unanticipated questions.
Minimize shut-down times:
Laser scanning is quick, safe and non-intrusive, eliminating or minimizing operational shutdowns and client inconvenience.
Safety applications:
3D scanning can obtain measurements in hard to reach or hazardous locations while keeping workers out of harm's way. Scanning is completed safely from the ground without the need harnesses, lifts or cranes.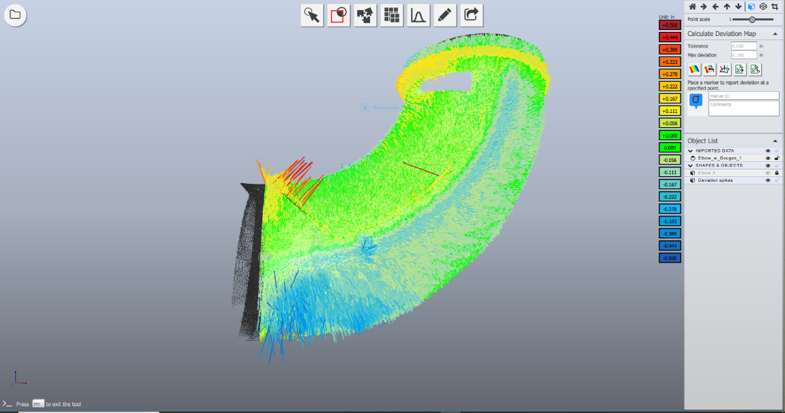 When it comes down to it, capital purchases will always have some form of risk involved, whether it be the implementation, execution or improper investigation. But the use of laser scan data potential to reduce project execution risk starts with the advancements in the technology. With more accurate data, ease-of-use and speed, laser scanners are starting to out-bid antiquated tools proving to be the preferred method for reliability. For owners, the business impact is faster time to market, fewer days of lost capacity or other asset use-value, and help with the hard-to-quantify but vital issues that affect a company's relationship with the public such as safety and environmental.
If you are considering the use of 3D laser scanning technology for your plant in Ontario or the GTA, then we hope this blog has the practical justifications you are looking for.
Click here to find our contact information at Hive Virtual Plant, or to speak with one of our representatives. 
Click here to learn more about the services that we offer at Hive Virtual Plant.