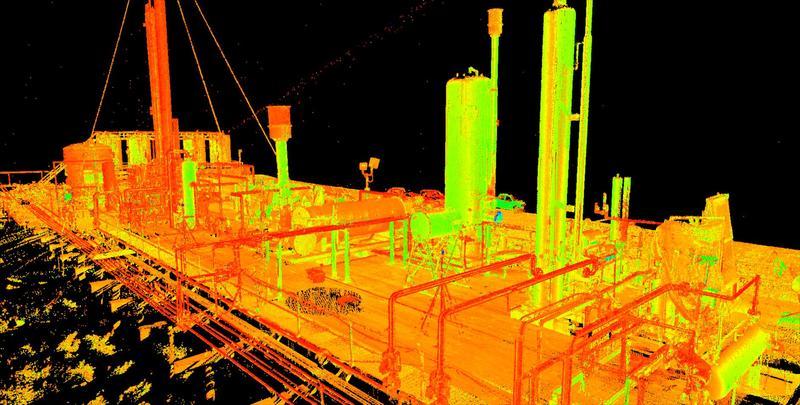 3D laser scanning for plant designs 
3D laser scanning technology can be used for a large variety of applications in many industries. For plant design, 3D laser scanning offers high-definition data of overhead clearances, elevations, and structural integrity, only to name a few. At Hive Virtual Plant, we take great pride in the 3D laser scanning equipment by Leica Geosystems that we provide our clients from all over the world to bring them access to 3D laser scanning technology that can be used for their projects. In this article, we share some information about 3D laser scanning for plant designs. 
Click here to learn more about our services at Hive Virtual Plant. 
Key benefits of 3D laser scanning for plant design 
There are many reasons why using this technology for your plant design project can be beneficial. Some of these benefits can include: 
Reduce time for surveys, operational downtime at the client's facility, and the need for field trips in potentially hazardous environments.

Fewer unknowns and assumptions regarding existing constructions, reduction in re-work due to instant availability of accurate dimensions and spatial geometries.

The scope of changes can be estimated quickly.

Lack of as-built electronic documentation available from the owner/operator is no longer a need for concern.

Job costs can be kept to a minimum and safety can be increased by the need for fewer people on the jobsite.
Great for more dangerous environments
For power or energy plant jobs, 3D laser scanning can offer data collection at a safe distance. Power stations require continuous maintenance to remain efficient. Only with thorough documentation can onsite activities be planned to ensure work is carried out without interruptions to the power supply. Given their importance, power stations nor the users dependent on their energy supply can afford delays or malfunctions and need to operate as efficiently as possible. Documentation of existing power and plant structures enables surveyors to create intelligent 3D models for planning, fabrication, and clash detection.
To learn more about 3D laser scanning for plant designs, or to learn about 3D laser scanning technology at Hive Virtual Plant, we encourage you to contact our team today. Click here to find our contact information.