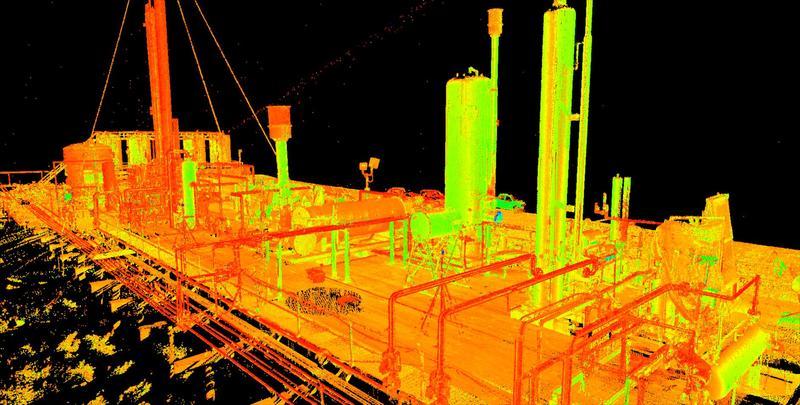 3D Laser Scanning for Building Inspections 
Are you a builder or a property owner and are wanting to plan a construction project or renovation? Doing a building inspection can help you get a good look at the condition of your existing building, or the area around your building, that you can build-out. With 3D laser scanning technology, your building inspections can be taken up a notch. This is because 3D laser scanning technology provides very high-quality detailed 3-dimensional data about your surroundings. At Hive Virtual Plant, we are experts with 3D laser scanning equipment and its applications. If you are wanting to learn more about how 3D laser scanning can be beneficial for building inspections, read further to learn more. 
Click here to learn more about our services at Hive Virtual Plant. 
Think Differently 
Go beyond simply replicating your current measurement processes. The flexibility of 3D scanning allows you to get creative and solve more problems. 3D laser scanning technology allows you to see things that the naked eye may not be able to. This scanned data provides the developer or property owner with information that they can use to determine design plans for renovations and construction. 
3D laser scanning can empower you to take more measurements 
3D laser technology empowers operators to use it more often because it is easy to use, and produces high-quality data.  What previously took a lot more time and energy to do, quickly becomes a new process. Building operators and builders can use 3D laser scanning equipment to collect all the data they need to plan their renovations, additions, or demolitions. 
Create digital archives for future use 
The best 3D scan-native software will save the scan data, a nominal model, alignments, and every measurement captured, all in one efficient digital file. This makes it easy to revert back to any scanned area to see exactly how the data was manipulated, and make additional measurements whenever required.  
To learn more about how 3D laser scanning can be beneficial for building inspections, we encourage you to get in touch with our team at Hive Virtual Plant today. Click here to find our contact information or speak with a representative.