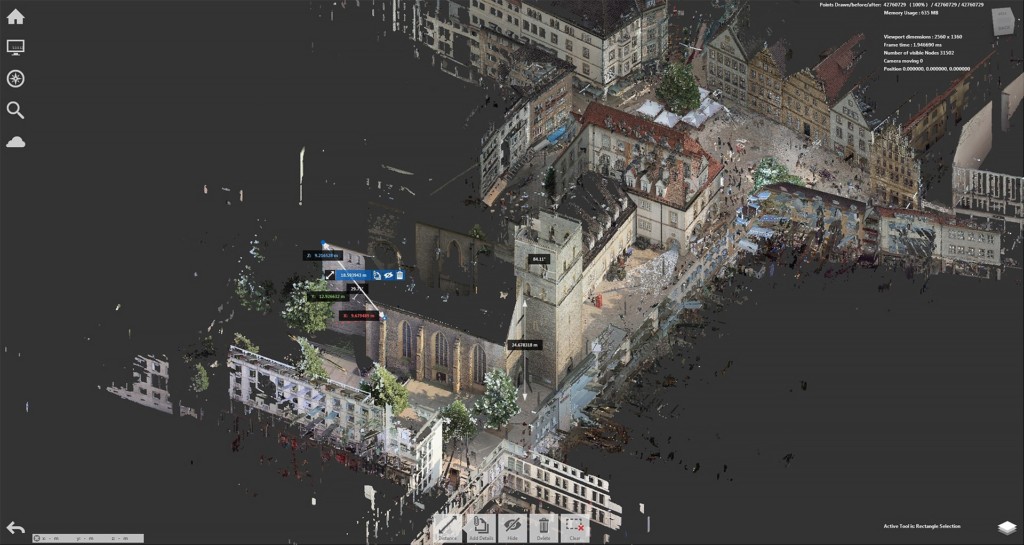 3D Laser Scanning Applications in Architecture
Architects looking for a way to capture high-quality data they require for the variety of their applications, 3D laser scanning technology is the way! With 3D laser scanning technology, architects can capture the data they need for design plans, renovation plans, or even demolition plans. Aside from the obvious benefits of quickly and accurately creating detailed as-built drawing records of a site, the data acquired through the process of laser scanning has a continued value throughout the basic services required for an architectural contract. In this article by Hive Virtual Plant, we share some information about some 3D laser scanning applications in architecture. 
Click here to learn more about our services at Hive Virtual Plant. 
For Design 
3D laser scanning technology can be used for architects to develop their design plans for the job. A professionally acquired and registered point cloud will contain the minutia needed to promptly address problems that arise in the design phase, as well as propel the production of new drawings such as mechanical, electrical, and structural plans. 
For Construction 
Whether employing it as an instrument of quality control, verifying contract fulfillment, or identifying and resolving clashes between plan and reality, laser scanning provides comprehensive documentation of the site unmatched by other technologies. Existing reference points from the original scanning and registration process allow for seamless integration and immediate clash detection in the construction phase of the job. 
For Remodeling 
If an architect has been tasked with remodeling a structure, 3D laser scanning technology can give the architect a good look at the existing structure. For projects requiring a remodel or an addition to an existing space, the point cloud data acquired in the scanning process provides various environments to develop, refine, and effectively communicate emerging design ideas.  
There are many applications for 3D laser scanning in architecture. To learn more about this, or to learn about our 3D laser scanner technology, we encourage you to get in touch with our team at Hive Virtual Plant today. Click here to find our contact information or speak with a representative.