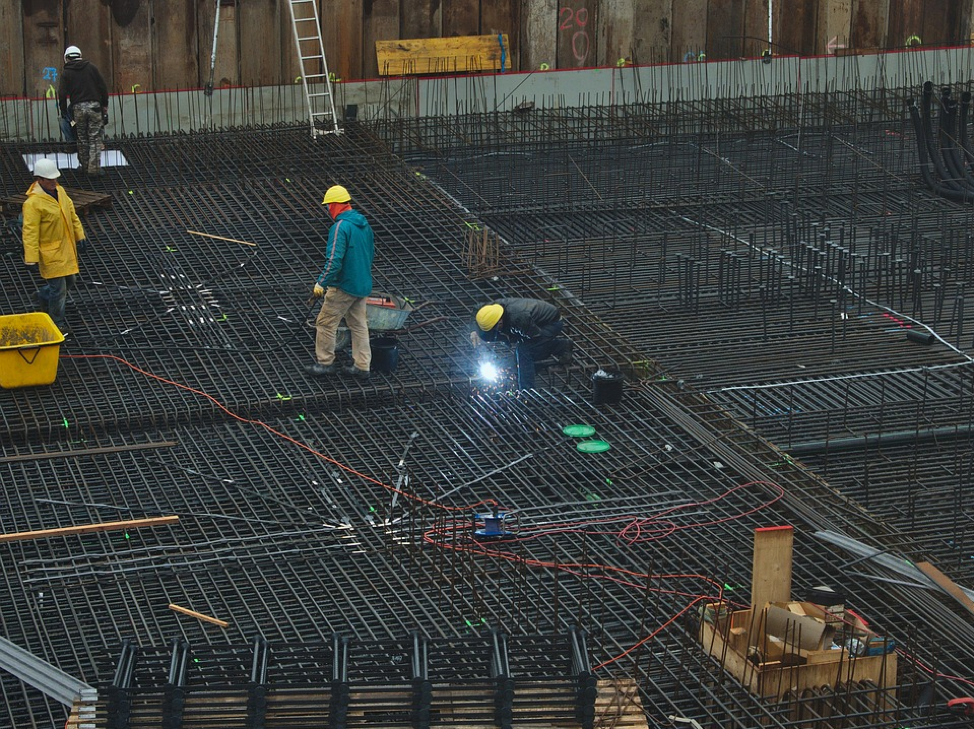 4 Reasons Why 3D Laser Scanning Is Important for Safety on Job Sites
The construction industry is one of the most dangerous in the world. According to Occupational Health and Safety Administration, there are more than 50,000 workers injured in some way on job sites each year. The most common injuries are caused by slips and falls at around 37%, followed by overexertion at 29%, and bodily reaction at 9%. It's alarming to think that every three minutes someone suffers from a fall during their work shift. The fact alone can be indisputable evidence for why 3D laser scanning is important for safety on job sites. In order to reduce this number drastically, many companies have already integrated it into their workflow. At Hive Virtual Plant, we make it our mission to inform the public about 3D laser scanning technology and its applications. Here are four reasons why 3D laser scanning is important for safety on job sites.
Click here to learn more about our products at Hive Virtual Plant.
Identify Hazards and Obstructions
Before any worker climbs up the scaffold or goes into a confined space, he must carefully examine the site. Some of these dangerous areas go completely unnoticed because they cannot be seen by conventional methods. For example, a seemingly solid floor could have an uneven surface underneath the carpeting. Over a period of time, this condition causes a tremendous amount of stress on workers' bodies while walking and eventually results in serious injuries. With the 3D laser scanning technique, hazardous locations can be easily detected thus preventing accidents from happening. In addition to having better awareness about your job site, it helps maintain compliance with safety regulations set out by OSHA.
Reduce Number of On-site Accidents
One main concern that plagues the construction industry is intersection accidents. OSHA also defines it as a "collision between vehicles and pedestrians, or a person on foot." This type of accident can cause very serious damage to people and property since it involves heavy machinery that weighs several tons such as cranes, forklifts, and bulldozers. With 3D laser scanning ability to record all data in room-sized volumes, OSHA standards will be more likely complied with by maintaining the safety zone around these moving vehicles. Allowing workers enough space for both pedestrian and vehicle traffic decreases the chances of collision injuring people's lives.
Increase Productivity
As a company that provides construction site surveying services, we have witnessed first-hand how 3D laser scanning helps increase the productivity of companies. In many cases, it takes several days to finish the same volume of work by using conventional techniques. It usually involves material waste and workers' idle time due to repetitive movements of getting up and down from the scaffold. 3D laser scanning not only eliminates these issues but also shortens project completion timelines by allowing workers to complete more tasks. The final result is less job site clutter which in turn creates a safer working environment for everyone there.
Enhance Public Safety and Awareness
Public safety and awareness can be improved tremendously with 3D laser scanning usage on your job site. A construction site that complies with OSHA standards will most likely attract more clients because they know their employees are working under superior conditions. When 3D laser scanning is used to manage site safety, it shows everyone that you care about the well-being of your workers. On the other hand, mismanagement may lead to lawsuits and penalties imposed by enforcement agencies.
As any construction worker knows, accidents can happen very easily on a potentially hazardous job site. Imprudent decisions made by workers are usually the main cause of these mishaps while trying to save time or money. Nowadays, more companies have started investing in 3D laser scanning services because they ultimately reduce the chances of having on-site accidents. If you want to learn more about how 3D laser scanning technology can improve safety on a job site, then we encourage you to get in touch with our team at Hive Virtual Plant today.